NATPE 2018 Conference, Miami Beach – Intern
National Association of Television Program Executives is one of the biggest and most important conferences in television and programming content in the world, and it happens in Miami every January. The conference commitment is 4 days and they will work around the students' schedules. Even if they are graduating this semester, tell them to apply. It is an incredible opportunity to network and open their eyes to a world of possibilities and careers. Deadline to apply is November 11th.
Conference interns help with information distribution, registration, seminar seating, publications and other assignments to help the event go smoothly. The conference is not open to the public thus the student interns receive a unique, behind-the-scenes view of the television industry. Interns put in long hours, including walking and standing for extended periods, but each student has an all-access pass to the conference. For 2018, the NATPE Market & Conference is scheduled for January 16th – 18th at the Fontainebleau Hotel Miami Beach and the Eden Roc Resort Miami Beach. Interns are needed for pre-conference duties beginning the evening of Saturday, January 13th through Thursday, January 18th.
Eligible students should send a cover letter and resume, a recent photo, and a letter of recommendation.
Your letter and resume should tell us:
• Why you should be selected as a NATPE intern and what you have to contribute as an intern
• What activities you have been involved in at school
• Related activities outside of school, if any
• Any special skills you possess (production, typing, foreign language, computers, etc.)
• What type of career you hope to enter after graduation
• Conflicts that might restrict the hours you are available for intern duties
• A photograph to help NATPE staffers get to know your face prior to the conference
• Other information helpful to the selection committee
How to Apply: Mail your application materials to: Dr. Greg Pitts, MTSU Box 64, Murfreesboro, TN 37132. Applications should be postmarked by November 11, 2017.
Questions? Contact Greg Pitts by phone 256-627-2677 or email: gpitts.phd@gmail.com or gpitts@natpe.org
---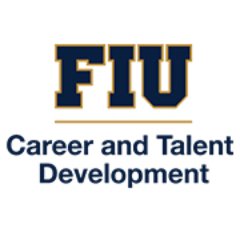 The FIU Panther Shadows Program
This is a one-day opportunity hosted during winter break for FIU students and alumni. It provides them with the opportunity to connect with our organization and learn about professional roles related to their majors and industries of interest. They will also explore different career possibilities and see firsthand how classroom skills apply in the workplace. Finally, they will be able to meet with employers who are ready to hire FIU Panther students and alumni.
Christian Dior changed the rules of elegance around the world with his debut collection in 1947. Today, this vision continues to be explored boldly and imaginatively. Students can experience a firsthand, behind the scenes look of one of the world's most elite luxury brands.
How to Apply: Students can apply and see all current opportunities through their FIU Handshake Account. They are currently holding positions for the FIU Shadows program for: Marketing, Sales, Management, International Business, and Architecture.
---
Spring 2018 Intern – CNN en Espanol Marketing (Miami)
What does our department do?
CNN en Español is a 24-hour Spanish language news network for the Latin America audience.

CNN en Español provides continuous news reports of major world events and breaking news stories as and when they happen.

CNN en Español features half-hour and hour newscasts throughout the day with an emphasis on hard news and feature programming.

Features focuses on health, medicine, the environment, entertainment, and a number of other issues that are an integral part of the programming line-up.
What will you be doing? 
The PR/Marketing/ Planner intern will be responsible for providing assistance and support to the Promotion and Advertising team, and proactively assist on updating local media lists, biographies, proper corporate documentation and all the PR and Marketing activities including programming, distribution, advertising and licensing activities and events.

Under the same direction, the PR/ Marketing/ planning intern should help to draft, translate, and adapt press releases, advisories and other miscellaneous correspondence and general materials.

Help monitor and assemble network, market and competitive clippings for CNN en Español, help on the design and suggestions on media events in order to push major networks' campaigns.
What do we need from you?
Candidates should be fluent in Spanish and English and seeking a career in broadcast journalism

Should be self-motivated, able to multi-task, have a good attitude, and be able to function well in an environment with short deadlines and quick turnaround projects.

Students must provide a resume and cover letter

Students must have completed their sophomore year in college prior to the start of the internship

Student should have a strong academic record (3.0 or above is strongly preferred)

Interest in international news and newsgathering

Multi-lingual is not a must but would be an asset

Knowledge of or experience in basic journalism techniques, standards and ethics.
Please Note: 
Spring 2018 program dates are January 22nd through April 20th.

Interns are paid at or above minimum-wage based on location and relocation is not provided.

Participation in the internship program is reserved for students who are currently enrolled or within 6 months post-graduation.

Most positions are targeted to upperclassmen and graduate students.

Note to International Students: All international students will be required to provide documentation of proper visa paperwork prior to your arrival if accepted to the program.

Due to the high volume of candidates for Turner's Internship Program, interested students are encouraged to apply for openings as soon as possible, as these positions will be filled on an ongoing basis.

Competitive candidates are typically contacted after internships are no longer posted on the website.

Future semester Internship postings will become available after the prior semester internships are no longer posted on the website.
How to Apply: Apply through the Turner Jobs website here.
---
Spring 2018 Intern – Export Marketing and Sales Support (Miami) at Volvo Group
Responsibilities / Main tasks / Targets
The primary areas of focus of this internship are to assist with the creation of digital and print graphics, in addition to the creation of processes and standards for Mack Export Truck Sales, Parts, & Service Marketing Communications. This project will include:
A review of current internal graphics processes and standards

Identifying outsourced graphics

Vendor responsible

Identify projects

Project status (on-going or ad hoc)

Create a plan and timeline for insourcing any currently outsourced graphics

Development of Aftermarket Best Practices and Standards for graphics (print and digital)

Lead the development and implementation of online marketing tools

Assist with customer events and product launches

Adaptation and creation of new assets (print and digital) as-needed utilizing Adobe CS6 and Adobe CC

Assist with the development and adaptation of communications going to the markets.

Provide assistance with: preparation of the annual Mack operating budgets, reporting of forecasts and monthly reports as needed.

Provide support with the financial process, reconciliation of accounts, expenses follow up, ad hoc analysis, etc

Prepare presentation materials using MS PowerPoint and excel

Essential Skills and Required Experience

Creativity and innovation skills

Database analysis and marketing skills

Program development, implementation and management skills

Proficient use of MS Word, Excel, PowerPoint and Adobe CS6 and Adobe CC

Excellent written and oral communication skills

Ability to work on a diverse fast paced environment

Must be fully bilingual (English-Spanish).

Strong analytical skills
Minimum Education Requirements
Applicants must be enrolled and pursuing an Undergraduate or Masters degree in Marketing at an accredited school and have completed 30 semester hours prior to the start of the internship/co-op

Applicants must have a minimum cumulative grade point average of 3.0

Highly prefer candidates who are fluent in Spanish
How to Apply: Apply through their website here.
---
Ole Communications – Media Analyst Intern
Ole Communications is an international multi-media company and founding partner of the HBO Latin America Group (a joint venture with Time Warner), A+E Networks Latin America (a joint venture with A+E Networks) and E! Entertainment Latin America.
Ideal Applicants Key Interests: 
Entertainment Media and its evolving nature given new technology and uses

Social or digital media on a personal and industry level

Content creation

Content analysis.
Desired Skills: 
Fluent in English and either Spanish or Portuguese

Excellent writing and communication skills

Proficient in Microsoft Office

Analytical background a plus

Strong organizational skills.
Responsibilities:
Monitoring performance metrics for social media and digital media

Conducting research using analytics tools across various media channels

Compiling information in an organized manner

Creating presentations and presenting findings to management.
How to Apply: Contact Luis Cisneros at lcisneros@olecom.com
---
DeepSleep Studio – Social Media/PR Intern
Formed in 2001, DeepSleep Studio is a multi-disciplinary graphic design and digital communications studio with over 15 years of experience working closely with local, national and international clients.
Responsibilities:
Intern will assist in executing social media strategies, developing content, building audience engagement, and collaborating with team to create content. Writing experience preferred, no agency experience required, looking for an intern who is willing to learn in a collaborative environment with other creatives. 16-24 hours/week.
How to Apply: Contact Alexandra Beck at beck@deepsleepstudio.com
---
SAYBLEE Products – Digital Marketing Intern
SAYBLEE is a small organic hair care company based in Miami Shores. Their products focus on reversing the negative effects of the way we can all treat, style, color or other wise damage our hair. They do this by hand making their products and sourcing wild crafted, pure ingredients.
SAYBLEE needs interns to help generate social media content, send bimonthly email newsletters, and start/maintain a blog for our clients. They have all the content and material.
How to Apply: Contact Ashley Sebok at ashley@saybleeproducts.com
---
SWARM Event Agency – Event & Marketing Intern
Event interns will work closely with the event management team to assist in producing events from concept to execution day of.
Responsibilities will include: Assisting with the planning and coordination of meetings and events; Assisting with administrative efforts; Assisting in communications around event management including fact sheets, timelines, calendars, reports, diagrams; Assisting with onsite event coordination and set-up
Marketing interns will be involved in several activities within the Marketing Department.
Responsibilities will include: assisting with marketing plans and budgets; copywriting and editing, maintaining creative social media strategies; developing ideas and planning communications for promotions; staffing events and supporting administrative efforts.
How to Apply: Contact Emilly Lana Mayorga at emilly@swarminc.com 
---

Sales Representative
Smart Field Marketing is looking for a results-driven sales representative to actively seek out and engage customer prospects. You will provide complete and appropriate solutions for every customer in order to boost top-line revenue growth, customer acquisition levels and profitability.
Responsibilities
Presenting & selling company credentials to potential clients and discussing Smart Field services that would add value to their business.

Drafting proposals for potentials clients with the detailed project mechanics, timeline and fees.

Report to the Operations Manager, the day to day activity, and our Business Clients main request, or concern.

Contact regular and prospective customers to demonstrate products, explain product features, and solicit orders.

Recommend products to customers, based on customers' needs and interests.

Answer customers' questions about products, prices, availability, product uses, and payment terms.

Consult with clients after sales or contract signings to resolve problems and to provide ongoing support.

Identify prospective customers by using business directories, following leads from existing clients, participating in organizations and clubs, and attending trade shows and conferences as needed.

Monitor market conditions, product innovations, and competitors' products, prices, and sales.

Perform administrative duties, such as preparing sales budgets and reports, keeping sales records.

Prepare sales contracts and order forms.

Negotiate details of contracts and payments.

Conduct weekly status meeting with the whole company , and report the main findings , and every project status with the Company Managing director and Operations Manager.

Travel upon the business needs, to different states.
How to Apply: Contact Daniel Castro via email daniel.castro@smart-field.org or phone 786-332-7429.