Marketing Data Analyst – BankUnited
The Marketing Data Analyst is responsible for working across various business lines within the company to develop meaningful marketing analyses with actionable insights. The analyst will work in a fast-paced, team environment and be able to work on ad-hoc marketing and strategic projects in addition to his/her expected responsibilities.
Essential Duties and Responsibilities
• Perform client profiling, behavior analysis and segmentation in support of Customer Relationship Management (CRM) strategy development and impact assessment.
• Develop benchmarks and regular reporting dashboards across marketing channels to optimize profitability.
• Implement modeling solutions in support of new client acquisition, cross-selling and retention programs.
• Perform and manage all the end-to-end steps required for analyses including requirements gathering, methodology development, data pulling, data processing, analysis, insight formulation and results delivery.
• Assist in the development and implementation of marketing campaigns through various channels to cross-sell and retain existing relationships and to acquire new clients utilizing CRM or Marketing Automation tools.
• Prepare reports and exhibits, as needed; leverage story-telling skills to deliver key insights that are clear, concise and actionable.
• Collaborate with team members in execution of programs as needed
Qualifications/Competencies
To perform this job successfully, an individual must be able to perform each essential duty satisfactorily. The requirements listed below are representative of the knowledge, skill, and/or ability required. Reasonable accommodations may be made to enable individuals with disabilities to perform the essential functions.
Education/Experience
• Bachelor's degree in a related field
• 3-5 years of experience in marketing data analytics, preferably for a company in the financial services industry
• Proficiency in Microsoft Office (i.e. Word, Excel, Access, PowerPoint), Adobe
• Proficient in CRM system data, preferably Salesforce
• Analytical skills and strategic thinker
• Excellent interpersonal skills
• Ability to collaborate well with others, initiate and drive projects to completion with minimal guidance
• Proven ability to handle multiple projects in a deadline-driven environment
How to Apply: http://bit.ly/2zbDFpt
---
Junior Account Manager – FIU University Advancement
The FIU department of University Advancement is looking for a recent grad with at least one year of experience in marketing/communications.
Job Summary
This position is responsible for assisting with the day-to-day management of web, print and electronic communications. This includes content management for the Office of Alumni Relations & Annual Giving websites, social media channels and email marketing efforts.
Assists with the day-to-day management of web, print, written, and electronic communications, including content management for the Office of Alumni Relations & Annual Giving websites, give.fiu.edu and capital campaign websites, social media channels, and email marketing efforts on a divisional level.

Manages the scheduling, design, development, approvals and delivery of all email communications for University Advancement and Alumni Relations & Annual Giving, such as event invitations and assist with fundraising emails.

Designs and develops marketing collateral for select projects as assigned.

Manages the scheduling, design, development, approvals and delivery of the Alumni Association Monthly E-newsletter.

Manages the scheduling, design, development, approvals and delivery of email communications for unit partners, upon request.

Assists with the day-to-day operations of the Alumni Association, University Advancement, and campaign websites and email marketing.

Assists with the management of WordPress & Cascade (All Advancement Websites), including posting events on web calendar and sharing partner content on the blog.

Assists with all digital communication, including but not limited to, e-newsletters, announcements, flyers, and calendars.

Communicates regularly with supervisor and team members regarding marketing efforts, projects, and associated logistics.

Works closely with fellow staff to ensure email messaging is consistent with overall marketing and communication strategic directions.

Partners with colleagues to develop and execute communications plans for signature events and programs, such as the Torch Awards Gala and Panther Alumni Week.

Follows and reinforces FIU's university-wide branding and style guides in collaboration with External Relations, as well as those of the FIU Alumni Association and capital campaign as appropriate.

Collaborates with External Relations on all collateral and branding materials to ensure brand integrity.
Minimum Qualifications
Bachelor's degree in Marketing, Media/Public Relations, or Communications and one (1) year of experience.
Desired Qualifications
Experience in web and social media communication practices, and email campaigns.

Proficient in editing and writing.

Familiar with basic operations of PC/MAC, Tablets, and Smart Phone type devices.

Ability to use digital media editing including music, videos, CDs, and DVDs.

Knowledge of social media, .html coding, and Web design.

Proficient with Adobe CS6 (Photoshop, InDesign and Dreamweaver).

Excellent computer skills (PC and Microsoft preferred) in spreadsheet, database management and word processing applications.

Knowledge of and comfort with college campus environment.
How to Apply: http://bit.ly/2hhqY9f
---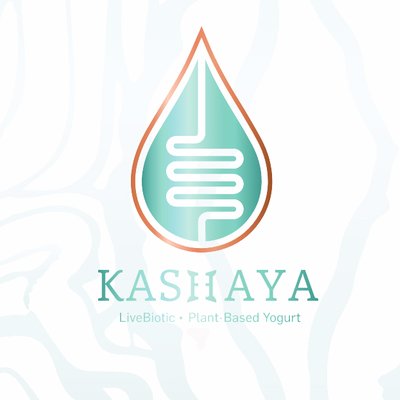 Marketing Internship – Kashaya Yogurt
Kashaya Yogurt is looking for six dedicated and passionate interns who can each be coached on five main skills: 
SEO, Google Analytics and Ad Words

Blogs, magazines, newsletters, press, and YouTube

Instagram and Facebook engagement

Email marketing and practitioner networking

Events around Florida
Background
In 2016, Kashaya Yogurrt developed a passionate drive to innovate the ultimate bio-available probiotic coconut milk yogurt. With over 13 strains of clinically supported bacteria strains, we formulated our recipe with a group of functional medicine practitioners to ensure a large diversity with billions of cultures. The aim was to foster a unique product and create a functional food probiotic that helps the entire digestion system and body to experience optimal wellness. 
How to Apply: Email your resume and cover letter to info@kashayayogurt.com
---
Internship – ETC
ETC is searching for 5 student ambassadors for FIU/UM (must be currently enrolled in college/university)
1 student to create content/manage social media

2 students to do interal promotions

2 students to do external promotions
*All ambassadors must host on-campus events
(10 hours a week beginning January 3, 2018 until May 6, 2018)
How to Apply: Email your resume to Karley Chynces at karley@etceterapp.com
---
Promotions – SpreadBetter, LLC
Jonathan Cormier from SpreadBetter, LLC is looking for a marketing student interested in promoting his new LLC. He is looking for someone willing to work with him in person, and would need a guide of how to properly market a small business online and improve the website's SEO, etc.
How to Apply: Email Jonathan at spreadbetterLLC@gmail.com (preferred email) or jcorm003@fiu.edu. You can also contact him by phone at (305) 409-6422.
---