Marketing Internship
The marketing intern position is a semester appointment and is responsible for assisting the Department of Wellness-Recreation in a variety of marketing related duties including graphic design, digital signage, mobile applications and assisting with planning and evaluating the departmental marketing program. This position reports to the Assistant Director of Fitness Programs who oversees the department's marketing and public relations endeavors.
Responsibilities include but are not limited to:
Assist in the coordination and implementation of marketing strategies for the department programs, services, and facilities.

Assist with administration of the departments' social media.

Assist with the graphic design of all departmental media and publication materials.

Oversee the department's digital signage and proof reading all printed material prior to being published.

Assist in staffing of the resource tables for the department during all special events, orientation programs, and other occasions.

Work with professional staff to evaluate departmental and area specific marketing efforts.

Assist with the organization and maintenance of a departmental photo library.

Serve as a training resource for Adobe Suite software to departmental staff and student employees.

Assist with departmental special events.

Adhere to weekly office hours.

Performing other duties as assigned.
Preferred Qualifications:
Strong written and communication skills.

Strong ability to organize and coordinate simultaneous projects.

Demonstrated ability to edit copy for publications, and other marketing materials.

Experience in developing effective promotional materials for target audiences.

Ability to communicate persuasively and tactfully with all levels of management, co-workers, and customers.

Proficient with Adobe desktop publishing software and other media appropriate for producing brochures, ads, flyers, videos, etc. (Adobe Suites: Photoshop, Illustrator, InDesign, PremierPro, etc.)

Demonstrated proficiency with social media management, graphic design, and web publishing.

A strong desire to learn and grow as a professional.
Stipend, Tuition, and Insurance
Course credit (if applicable)
Eligible candidates must be available to work for at least 12 weeks out of the Fall and/or Spring semester.
How to apply: Interested individuals should send a cover letter, resume, and two publication examples to Sara Holtzman, Assistant Director of Fitness Programs (sholtzma@fiu.edu)
---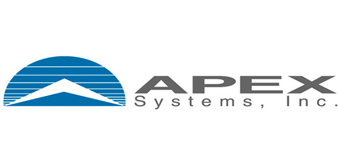 Email Marketing Specialist
Apex Systems, the nation's 2nd largest Information Technology staffing firm, has an opportunity for an Email Marketing Specialist to work for one of our clients in Miramar, FL. This is a 6 month full-time (40 hours a week) contract position with likelihood of permanent placement based on performance. If you feel you have at least 80% of what's required, please apply!
Purpose:
Seeking a talented Email Marketing Analyst to join our fast-paced marketing team. The ideal candidate will be passionate about email marketing and have experience with email service providers (ESPs) such as MailChimp, ConstantContact, Responsys or Exact Target. You will be responsible for setting up and deploying email campaigns, list segmentation, and data analysis.  This role supports operational & revenue goals and leads the effort to educate customers on our business model through email marketing. You will be responsible for both promotional and transactional emails and identifying strategies to improve email engagement through personalization, dynamic content, and A/B testing.  You will maintain our monthly email calendar, troubleshoot email related issues, and develop actionable testing strategies.  This role works closely with the Operations, Customer Relations, Price and Revenue Management, Reservations and Travel Agency teams.
Responsibilities:
Continuously work with internal teams and the agency to understand customer issues that can be addressed through email content as well as setting customer expectations on the business-model, policies, procedures, or any other areas that may impact their travel plans in the company's voice.

Develop necessary timelines and meet deadlines for email deployments.  Work with various stakeholders to ensure all assets and information are received in the appropriate time needed to allow for proper email setup and QA. 

Maintain an email deployment calendar and cadence that meets email marketing goals (engagement, KPIs, budgeting, etc.) while also meeting operational, customer experience and external partner goals.  Make adjustments to the schedule as needed.  Develop a deployment schedule that is structured, but flexible.

Define segmentation strategies that ensure emails reach the right audience at optimal times.  Strategize new ways of incorporating personalization into email campaigns to drive better engagement.  Proactively monitor, analyze and optimize campaign performance with ongoing testing methodologies (ex: Subject Lines, CTA, offers, etc.). 

Develop quality control practices to ensure pristine quality of all emails.  Ensure all emails meet both CAN-SPAM and DOT regulations.  Maintain over 95% email and audience accuracy.
Qualifications:
1-3 years' experience deploying from an enterprise-level email service provider (RESPONSYS, ADOBE CAMPAIGNS, EXACT TARGET or similar)

1-3 years' experience with HTML scripting

1-3 years' experience with DREAMWEAVER (or similar)

1-3 years creative copywriting

1-3 years Email best practices

Customer Service Experience- a plus

Travel Experience- preferred, but not required

Excellent proficiency in spoken and written English 

Bachelor's degree or equivalent experience preferred

Must pass background check and pre-employment testing

Authorization to work in the United States
*Candidates must be able to pass a background and drug test
*Please note that as a contract employee of Apex Systems, you'd be eligible for Health, Dental, Vision and Life Insurance; Short Term Disability; Hospitalization Coverage; Direct Deposit; Weekly Pay Periods; Training and Development Programs; and our Referral Program.*
EEO Employer
Apex is an Equal Employment Opportunity/Affirmative Action Employer. All qualified applicants will receive consideration for employment without regard to race, color, religion, sex, age, sexual orientation, gender identity, national origin, disability, protected veteran status, or any other characteristic protected by law. Apex will consider qualified applicants with criminal histories in a manner consistent with the requirements of applicable law. If you have visited our website in search of information on employment opportunities or to apply for a position, and you require an accommodation in using our website for a search or application, please contact our Employee Services Department at employeeservices@apexsystemsinc.com or 844-463-6178.
How to apply: If interested in this position or any other marketing opportunities in the South Florida area, send a resume to Joseph Gayoso- jgayoso@apexsystemsinc.com or call at 954-892-5412.