---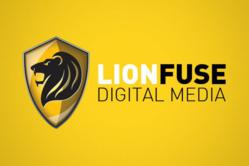 Lion Fuse Digital Media is Looking For Talent!
Lion Fuse is a marketing agency in Hollywood, FL catering to clients all over South Florida!
They're looking for talented marketers who want to get hands on experience with real clients and real accounts.
Schedule is flexible, as it will consist of visiting clients on a weekly basis to help them with their marketing efforts! You'll only be part of as many accounts as your schedule allows.
Requirements:
Must have portable computer / laptop (preferably Mac)
Must have a reliable mode of transportation.
Must be punctual and responsible.
Must be legal to work in the US.
Here's The Experience They're Looking For:
Adobe Design Software (Photoshop, InDesign, Illustrator)
WordPress or other CMS (Joomla, Drupal, Magento, etc)
Social Media Marketing for Business (Reputation Management, Posting, Advertising Campaigns Management)
Google Marketing Tools Knowledge: (Google Certification Big Plus)

AdWords
Analytics
AdSense

Newsletter Management with MailChimp or ConstantContact
If you think you fit the description, please send them your resume at info@lionfuse.com! They're looking to fill these positions as soon as possible.
This is a paid position. Compensation will be based on experience.
---
ACTIUM is a luxury goods retailer for the travel retail industry. The intern position is within the Lifestyle & Beauty Division of the company, assisting the LÓreal LUX team for the Caribbean market.
Responsibilities:
Assist Account Coordinator with sales report per account on a monthly basis in order to complete a master file with all clients sales information
Manage visual database per account POS to ensure visual transparencies are ordered as well as update department visual transparency log once visuals have been sent
Partner with Account Coordinator on compiling monthly marketing expenses and invoices to be reported on a monthly basis to accounting department
Assist Account Coordinator with merchandising projects per account
Confirmation of marketing additions to monthly account order to ensure customers receive planned material for animations pertaining to marketing plan
Execute department sales analysis projects which includes heavy data entry
Qualifications:
Pursuing Bachelor degree
Bilingual English and Spanish
Strong attention to detail and a sense of urgency with all tasks given
Excellent time management and communication skills
Professional, enthusiastic and organized
Positive attitude, team player and self motivator
Proficient in Microsoft Excel and the rest of Microsoft Office
Up-to-date work authorization (US Citizenship, Green Card, renewable H1B visa…)
If you are interested please send your resume and cover letter to vjimenez@actium.us
---
Summer Sales/Marketing Internship
The AroundCampus Group is the leading collegiate media and marketing company in the U.S. As an AroundCampus summer sales intern you will help connect your college campus with the local community by selling advertising that will appear on our award-winning mobile app, website, and in the University of Miami Campus Planner.
As a Sales Representative you will:
Spread the word: You'll be responsible for growing our customer base by consulting with local and national businesses in your college town
Be out and about: This is NOT a desk job! You will be in the business community prospecting and working hands-on with clients to build the best advertising package for their business
Work full-time this summer, Monday – Friday from 8:30am-5:30pm
Be a campus ambassador: Act and think like a market expert for your college community by providing market perspective and advice to your clients
Attend our week-long, nationally recognized Sales Foundations AcademyTraining Program at the University of North Carolina-Chapel Hill campus; all expenses paid
Develop your interpersonal and professional skills as an individual and in a team setting
Work closely with a full time Regional Manager to develop sales and marketing skills
Work in a team sales environment and deliver on both personal and team goals
Gain a skill set that will set you apart from your peers in today's job market
They want people who are:
Confident, driven, competitive and obsessed about their future
Great listeners who love to work with people
Goal-oriented people who like working alone as much as they like working with a team
Willing to constantly learn, improve, and adapt quickly
Excited about discovering and exploring Miami
Versatile; building relationships across many verticals
Visit their website here!
Watch their internship video here!
If you are interested in applying for this position, please email Kyle Gostomski your resume at kgostomski@aroundcampus.com and apply online at www.aroundcampusgroup.com/os-apply  They will be interviewing for their last remaining positions and slots fill up quickly. They will be conducting these interviews on Wednesday February 25th.
---
AutoNation Direct Summer Internship
A full-time summer internship opportunity (40 hr/wk, 10 weeks) opportunity for rising Seniors. Internship applicants may be of any major, and any school. After initial on-boarding (1 day), the AutoNation Direct intern will participate in a rotational program exposing them to the AutoNation Direct sales cycle and prepping them for a career as a Personal Auto Consultant (PAC).
Time will be spent in each of the following roles, giving the intern a holistic understanding of the sales cycle.
First Response: One week will be spent shadowing associates in the First Response department, learning how leads come in. The First Response team's core responsibility is to provide an excellent first impression of AutoNation Direct. Other responsibilities include:

Executes on phone and email follow up plans to contact customers for immediate transfer to Personal Auto Consultants (PAC).
Displays knowledge of all AutoNation Direct products and services
Maintains current knowledge of products and services offered
Determines prospective customers' current interest level and needs in order to connect them with the appropriate PAC or associate
Maintains a high level of customer satisfaction through interactions via phone and e-mail
Consistently attains established performance goals and metrics

Sales Support : For the next two weeks, the intern will be assigned to a sales team where they will learn how to provide unparalleled administrative sales support.

Interacts with and supports the PAC in the conduct of their sales efforts
Using proprietary applications and platforms, assist PAC in:

inventory speech
vehicle pricing
protection product
presentation preparation
documentation
delivery set ups
planner management
document processing

Partner Relations and Marketing: The next three weeks will be spent assisting with internal and external business development. Here the intern will have the opportunity to assist with many functions including, but not limited to, those outlined below.

Assists in preparing sales and business development presentations
Implements marketing campaigns by assembling and preparing marketing materials for partner presentations
Tracks partner performance by analyzing sales, lead and transaction ratio data
Supports sales staff by providing sales data, market trends, forecasts, account analyses; relaying partner feedback, updating the partner information portal and spot checking partner leads
Researches ideal partnerships and enters all partner data in to the business development CRM tool
Finds content for social media and newsletter by reading trade publications and online articles
Assists with the management and monitoring of AutoNation Direct's social media channel
Creates IT support tickets for partner on-boarding and manages the status of all IT requests
Helps maintain and organize the Business Development folder on the W drive
Assists with all aspects of partner on-boarding
After exposure to First Response, Sales Support and Partner Relations/Marketing the remaining four weeks of the internship program will be spent in one of these three departments based on the intern's skill set and passion.
If you are interested in applying email your resume and cover letter to DoenigN@autonation.com